Act Now: Summer Workforce Internship Has Openings
On Jan. 17, HASC Workforce Development held a one-hour informational webinar titled How to Host a Summer 2019 HASC College to Career Diversity Internship Program, or CDIP. CDIP is an innovative, 10-week, full-time, project-based summer internship program to help address workforce needs at member hospitals and health systems.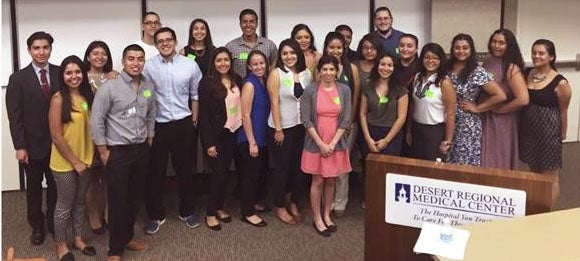 Webinar participants learned about the benefits and what's involved in hosting an intern, the onboarding processes, timelines and key insights from a champion alum.
If you missed it or would like to learn more – here's a link to a recording of the full session.
For additional info, please see the attached slide deck, below, and the 2019 Intent to Host Form.
We urge you to consider the program and look forward to you hosting an intern this summer – interviews start in early March.
Contact Lisa Mitchell for more information, or with any questions or feedback!
Contact:
Lisa Mitchell
HASC Workforce Development Program Manager
(213) 538-0722
lmitchell@hasc.org