HASC, Area Partners Team for Vaccination Drive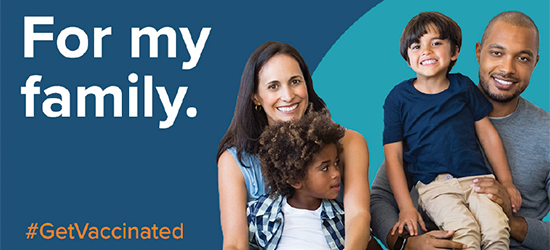 Working with member hospitals, public health agencies and health plans from across the region, HASC has crafted a social media and communications toolkit that underlines the key role vaccination plays in halting the COVID-19 Delta variant. The toolkit's messaging is designed to resonate with communities that have lower vaccination rates — including Black, Latinx, and younger adults.
HASC's Summer 2021 Vaccination Communications Toolkit web page will connect you to resources for download and more information. For quick access, the campaign pdf document is linked here.
HASC members and regional partners are urged to participate and amplify the campaign. We've taken care of the content – all you need to do is share it on your social platforms.
Campaign resources include:
English and Spanish language graphics configured for Twitter, Facebook, Instagram and LinkedIn (Spanish content available Monday, Aug. 2).
Sample messages with suggested hashtags.
Multiple English and Spanish-language videos.
Plans to develop and share additional resources as pandemic conditions evolve.
Note that the campaign's Spanish content will be available for download on Monday, Aug. 2.
By acting together, we can leverage our voices and reinforce proven messaging — developed by experts to counter misinformation and vaccine hesitancy. The tone of the campaign is positive, focused on the good vaccination can do not just for the vaccinated, but for their friends, family, neighbors and coworkers.
We urge your participation. Together we can boost the campaign's reach, and make a bigger difference during this critical time.
With questions or suggestions, please contact HASC Vice President, External Affairs and Strategic Communications Adam Blackstone.
Contact:
Adam Blackstone
(323) 447-0864
ablackstone@hasc.org