Riverside to Host State Behavioral Health Event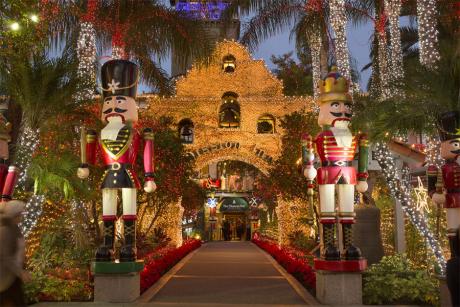 Riverside's Mission Inn is the site of the California Hospital Association's 10th Annual Behavioral Health Care Symposium from Monday, Dec. 7 to Wednesday, Dec. 9. The meeting's theme is Creating Our Future Together.
The upcoming symposium includes sessions covering behavioral health care policy and issues, as well as specific impacts on emergency departments. Day three is dedicated to an emergency services forum for ED providers.
The focus of the conference is both timely and relevant. The impact of California's underserved psychiatric patient population on hospital emergency departments is a pressing issue across the region. HASC regional vice presidents are advocating for new policies, facilities and solutions in Los Angeles, Orange, Riverside, San Bernardino, Ventura and Santa Barbara counties.
According to a 2011 study, more than 3 percent of California hospital emergency department visits were linked to mental health events. The average time such patients spend in EDs can exceed 16 hours, the study published in the Western Journal of Emergency Medicine reported.
To register, or learn more, visit the California Hospital Association event web page at www.calhospital.org/behavioral-symposium
Contact:
Pat Wall
(213) 538-0715