California Children's Services (CCS)
On-site eligibility screening and referrals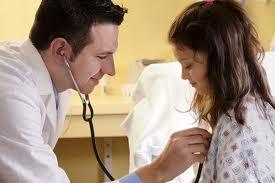 Eliminate delays and secure reimbursements with California Children's Services (CCS) program. Through our partnership with CCS, participating Orange County facilities can access on-site CCS eligibility technicians on a full- or part-time basis. Eligible patients can be interviewed and enrolled on-site during their medical treatment confinement.
Program Benefits
Allocates dedicated staff to help enroll CCS-eligible patient.
Reduces the challenges of referring your CCS-eligible children to the CCS program.
Provides timely and comprehensive eligibility evaluations and determinations for patients who are Orange County residents and meet a medical diagnoses included in the CCS medical eligibility list.
Supports patients who need medical services, medicines, equipment, and/or supplies necessary to treat their special medical condition.
How It Works
The county CCS eligibility specialist takes and processes all CCS referrals on-site at the contracted provider facility.
The contracted provider screens, refers and collects program applications.
HASC interfaces with county management on behalf of providers to ensure CCS effectiveness.
Program Funding
Providers pay the agency's administrative fees for eligibility specialist staff and they pay HASC a management fee per assigned county staff. Quarterly invoices are mailed in advance and payment is due within 15 days.
For more information about CCS, please contact Ana Reza.
CONTACT:
Ana Reza
(714) 750-0788