Mental Health Hospital Triage Services
Behavioral Health Crisis Intervention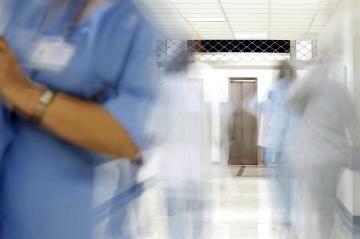 The Mental Health Hospital Triage Services (MHHTS) program is a collaboration of Orange County hospitals and the County of Orange Health Care Agency-Behavioral Health Services department, working together to ensure patients presenting in the emergency department have the support and resources needed for their behavioral health recovery. MHHTS Licensed Triage Staff (LTS) are skilled licensed behavioral health clinicians providing comprehensive behavioral health assessment, crisis intervention, crisis counseling, education, collateral services for family/significant others, medication services and targeted case management services to identify and link patients to behavioral health services.
Program Benefits
• Minimizes distress for client and family
• Prevents avoidable escalation of client
• Promotes use of recovery model
• Assists emergency department staff with assessing psychological needs and referrals to behavioral health services
• Increases patient knowledge about behavioral health and community resources
• Increases successful linkages to outpatient services
• Maximizes opportunities to access services in least restrictive and non-institutionalized settings
• Helps decrease unnecessary emergency room visits
• Reduces wait times
• Builds relationships with public and private sector services
• Improves patient experience; achieving recovery and wellness
How It Works
Upon arrival to the hospital emergency department, patients presenting with a behavioral health crisis are prioritized for evaluation by a LTS. Utilizing the recovery model, LTS establishes a relationship with patients, stabilizes their crisis and empowers the patient to take an active role in their treatment, thus ensuring linkage to the least restrictive, most dignified level of care appropriate.
The LTS hospital staff:
• Assess patients, identifying behavioral health history, psycho-social needs, and factors that may prevent him/her from achieving recovery
• Screens, obtains authorization, coordinates and facilitates appropriate referrals to services and or linkages to community resources for patients requiring behavioral health services
• Initiates involuntary detention for evaluation and treatment as may be necessary and facilitates admission or transfer to this level of care when appropriate
• Ensures linkage to behavioral health services by conducting follow up telephone calls to clients after discharge from the emergency department within 5 days and up to 30 days as needed
The Hospital Association of Southern California (HASC) provides contractual oversight and technical assistance to the MHHTS program through grant funding provided by the County of Orange Health Care Agency as follows.
• Setting protocol and guidelines for best practices
• Monitoring program service activities and compliance
• Providing technical assistance for the County IRIS data system
• Coordinating data collection and reporting
• Facilitating continuing education for hospital staff
• Fostering referral relationships with community-based organizations
• Providing ongoing day-to-day support to participating hospitals
• Ensuring the goals and the intent of the Triage Grant are met
Program Funding
Mental Health Hospital Triage Services program is funded by Mental Health Services Oversight and Accountability Commission using Mental Health Services Act dollars and is managed by the County of Orange Health Care Agency.
For more information, including in-servicing various hospital departments, please contact Ana Reza.
CONTACT:
Ana Reza
(714) 750-0788